ViAA's Advisory Board members are curators, artists and art scholars, researchers, social activists who are reputable and experienced in the Vietnamese cultural and artistic environment, as well as have a deep interest in the Vietnam contemporary art scene for a long time. They provide advice on archival criteria and content, professional appraisal, selection of Artworks to be included in the Archive, as well as act as prestigious patronage of ViAA. ViAA invites members to participate in the Advisory Board and maintains its activities on an annual basis.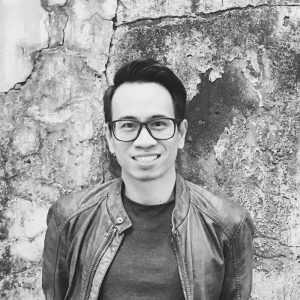 Ace Lê
Ace Lê is an independent art researcher and curator. He is Founding Director of Lân Tinh Foundation, a non-profit organization dedicated to the research, archival and exhibition of Vietnamese modern and contemporary art. He is also Editor-in-Chief at Art Republik Vietnam, and a co-founding member of the Southeast Asia-based Of Limits curatorial collective. Ace holds an MA in Museum Studies and Curatorial Practices and an MA in Media and Communication from Nanyang Technological University, and a BBA (Hons) from National University of Singapore.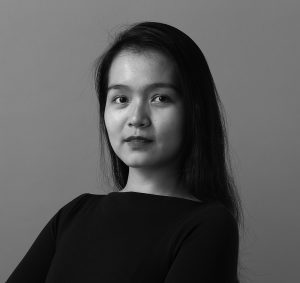 Lê Thiên Bảo
Lê Thiên-Bảo anchored her connections in the Vietnam art scene in 2010. Until 2016, she became curator at The Factory Contemporary Arts Centre in Ho Chi Minh City. In more than 3 years here, she developed her curatorial practices with various exhibitions and educational programs to bring contemporary arts to the public in Vietnam while starting her own study on the Southeast Asian art market. In 2017, she co-founded and curated the archive "Spirit of Friendship" with Zoe Butt and Bill Nguyễn, continues to update activities of the art collectives in Vietnam from 1975-today. Besides, she was invited to the board of advisors for Mekong Cultural Hub, representing Vietnam, offering personal and professional development opportunities for creative cultural practitioners in Cambodia, Laos, Vietnam, Myanmar, Thailand and Taiwan. In 2019, she founded the Symbioses, who has co-organized and maintained Nổ Cái Bùm art week in Hue (2020) and Dalat (2022). After graduating as valedictorian of Master International Art Market Management in École d'Art et de Culture Paris (EAC) de Paris, she worked for the galerie Francoise Livinec to participate in Art Paris and La Biennale de Paris art fairs 2021. Currently, Thiên-Bảo continues to live and work in Paris to develop her network in the French art market.

Bùi Kim Đĩnh
Bùi Kim Đĩnh obtained two master degrees: one in Vietnamese Archaeology in Hà Nội, and the other in Management and Communication in Museums in Berlin. Experienced in different fields ranging from education, archaeology, antiquity to contemporary art, Kim Đĩnh is active as a researcher, curator and advisor between Vietnam and Germany. Since 2016, she has been working on her doctoral project at Georg-August University of Göttingen. The anthropological research is about Vietnamese independent art since the 1990s that examines the development of contemporary art initiated by non-state art practitioners in the post-socialist Vietnam, and its dynamics of social transformations.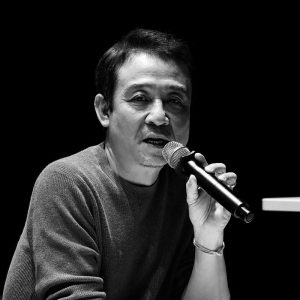 Tran Luong
Tran Luong is an independent curator, visual artist, a pioneer figure in creating space for critical contemporary art in Vietnam. His works are grounded in local experience, critique repression emphasize human resilience and empower the individual through personal action and self-reflection. Tran Luong's curatorial practice encourages artists to push the boundaries, creating exchanges between regions within Vietnam and abroad. He is a member of Gang of Five (1983 – 1997), co-founder and curator at Nhà Sàn Studio (1988-2002), founder and artistic director of the Center for Contemporary Fine Arts in Hanoi (2000), co-founder and director of the APD Center for Art Patronage and Development (since 2020). Tran Luong has been involved in managing many community development projects in different regions over the past 20 years, and a member of the arts council of several important international cultural and artistic organizations.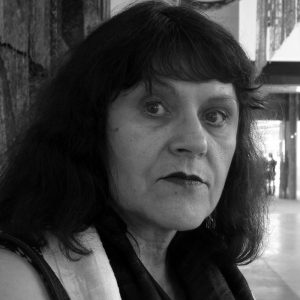 Natalia Kraevskaia
Natalia Kraevskaia (Natasha) is an art writer and independent curator specializing in Vietnamese contemporary art. In 1990, together with the artist Vũ Dân Tân she established the first independent space of contemporary art in Hanoi – Salon Natasha and since then has organized and curated numerous exhibitions of Vietnamese art in Vietnam, Australia, Canada, Germany, Finland, Macao and Russia. She is the author of From Nostalgia towards Exploration. Essays on Contemporary Art in Vietnam (2005) as well as a contributor to exhibition catalogs and international art magazines. Kraevskaia holds a Ph.D. degree and is an associate professor of the National Research University "Higher School of Economics" (HSE), Institute for Oriental and Classical Studies, Moscow and of the Vietnam National University (International School), Hanoi. She conducts multidisciplinary research related to Vietnam in culture, art, folklore, ethnography and archival studies.